Bubble Integrations
Connect your favorite tools to your phone system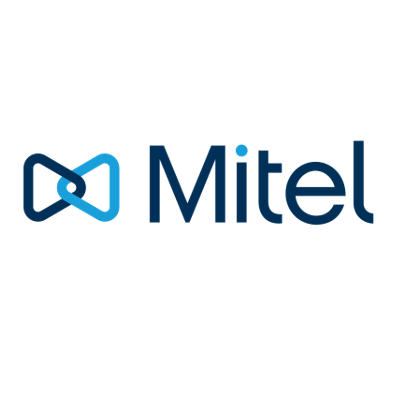 Mitel (OIG)
Connect more than 175 CRM applications to your Mitel telephony system with integration tool Bubble from Telecomlijn Zakelijk. Connecting your favorite CRM to Mitel is extremely important for improving customer satisfaction and working more efficiently.

Functionalities

We distinguish between CRM and telephony platform specific functionalities. If you are looking for the functionalities your CRM integration has to offer, please check the service description in the marketplace. The complete list of telephony platform-specific functionalities that Mitel supports can be found under tab functions, but we have already listed a few important ones for you. With the Mitel telephony integration, Telecomlijn Zakelijk offers:

Dialing out with one click on a phone number with the Click & Call feature.
Support for both basic and advanced authentication.

Call Control button available in the pop-up notification that allows you to answer and end calls with a single click.

Pop-up notification on incoming, outgoing and transferred calls.
Under the same user, link multiple CRM integrations to Mitel (OIG) at no additional cost.
The Call History function allows you to see all contact moments of Bubble users with the phone number over the last 90 days so you can immediately see which colleague had the last contact.
Native application available for Windows & macOS.

Easy and secure login based on Single sign-on (Microsoft, Google or Apple account).

Technical
Connecting Bubble - and thus more than 175 CRM applications - to your Mitel phone system is very easy. With Bubble, you connect the telephony system Mitel based on the Mitel OIG. To connect Bubble, a choice must be made between the Basic or Advanced type, depending on the OIG license. Then the internal phone numbers (extensions) must be added to the Bubble portal so that the events are delivered to the correct user. With this, you set up a secure and stable connection.
All integrations for Mitel (OIG)
Call control
Answer button

With call control you can directly answer a call via a button in the pop-up notification.

Hangup button

With call control you can directly end a call via a button in the pop-up notification.

Call initiation

Call initiation is supported by this integration. That means that you can easily start an outgoing telephone call with one mouse click (click to dial), dial button on your keybord (select to dial) or use the Bubble remote dialer and SearchBar.

Hold/Resume button

Easily put a call on hold during a call with a single mouse click

Cold transfer button

The cold transfer feature allows you to transfer the call directly to a phone number without a callback.

Attended transfer button

The warm transfer feature allows you to transfer the call to a call-back telephone number.
Call Events
Inbound events

This allows Bubble to show data for incoming calls.

Outbound events

This allows Bubble to show data for outgoing calls.

Transfered events

Bubble also displays the data on transferred calls.
Integration type
Company based

This telephone system supports company-level authentication. It is only necessary to add the internal phonenumbers/extensions to the user(s) in the partner portal.